I decided to join in on another challenge. It's only for today so its just a one time
thang
(^_^)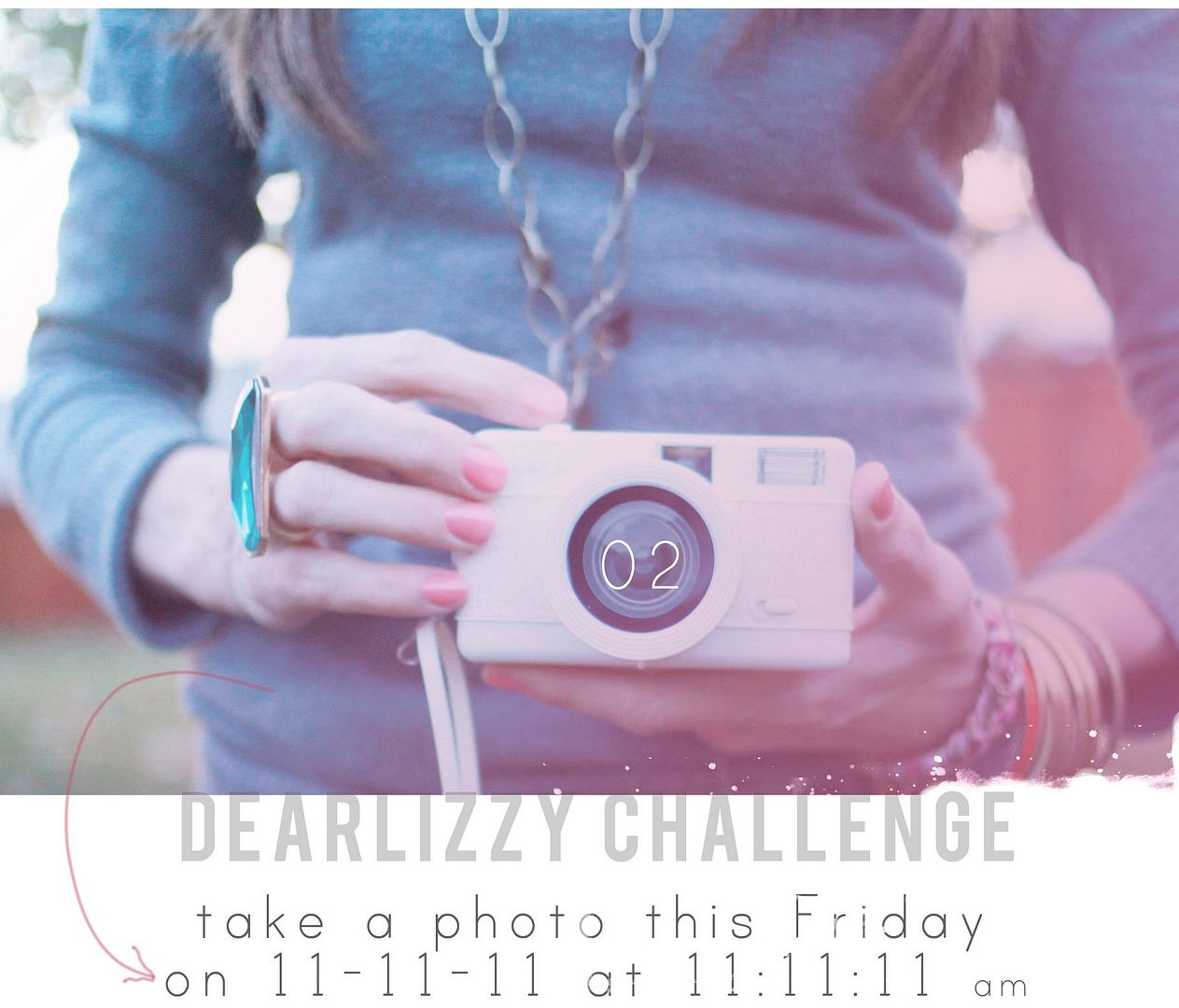 How often does November 11, '11 come around?
You know I like a good challenge, I like taking photos and I like you! So why not incorporate it all... with photo challenge no 02. Take a photo with me this Friday when the clock strikes: 11.11.11 at 11:11:11 am. Then on Friday when I post our picture I will add a techy gadget to my blog and you will be able to share your photo as well.
Just like the
Self-Timer Challenge
.
Rules:
1. Take a photo of whatever in the heck you are doing on 11.11.11 at 11:11:11 am
2. Post the photo as well as the photo challenge button I made to your blog or facebook with a link back here.
Here's a code for a photo I made that says,
I took the challenge.
You can copy then paste into the html code of your blog.
If that is jibberish to you email or leave a comment and I will help ya out.
Or feel free to use the above photo.
You gotta love a giveaway where everyone wins! Yay!
Postal Pix
is giving to each of you a
free 3-pack of 4x4 or 4x6 prints.
If more prints than 3 prints are ordered, it will deduct $0.99 from the total + free shipping. Just use code:
lizzypix
If you haven't tried Postal Pix before you will love it! It's a free app where your photos are downloaded straight from your phone then delivered right to your mailbox. Happy mail at its finest. So print off your photos from today. Thanks
Postal Pix!
I will post my Day 8 - 11 later tonight, sorry for the absence; its been pretty busy for me these last few days.